Maplewood Chiropractor Finds the Cause
Improve Your Alignment at Peterson Chiropractic Center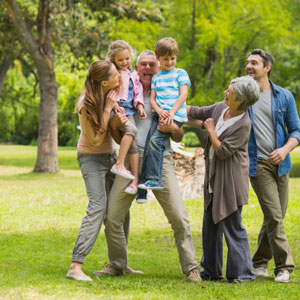 Maplewood Chiropractor Dr. Michael White serves our Maplewood community, as well as North St. Paul, White Bear Lake and Oakdale, treating concerns such as neck pain, headaches, low back pain and sciatica in adults. Children can see problems such as colic, ear infections and bed-wetting resolved. Our goal at Peterson Chiropractic Center is to restore your function and help you avoid resorting to risky, aggressive medical procedures.
Let's Start Your Healing
Everyone is welcome at our office, from newborns, to seniors with osteoporosis, motor vehicle accident victims to workers' compensation cases and everything in between. Dr. White offers traditional hands-on chiropractic techniques as well as an instrument-based adjusting that is gentle, with no popping or twisting involved.
There are different types of care offered at our office so that you can select what's best for you. Whether you'd like to get out of pain, correct your alignment or stay well in the future, we're more than happy to serve you. At each of your visits, rest assured that we respect the time you're investing in your health and do our utmost to make sure you're never kept waiting.
Meet Dr. Michael White
Dr. White is ready to help you! If your body isn't functioning right, it's essential that you find the cause so that you can experience a true correction of your issue. Masking it with pain relievers will only give you a temporary cover-up. As a Chiropractor Maplewood, Dr. White looks to the spine to find any interference with your nerves that may be causing your issue.
We accept insurance and are in-network providers with major area plans. On-site digital X-rays are offered at our office so that if you need to have images taken, you won't need to be referred elsewhere. Contact us today to book your visit-same-day appointments are available with multiple new patient times reserved each day!