Sports & Athletic Chiropractic in Maplewood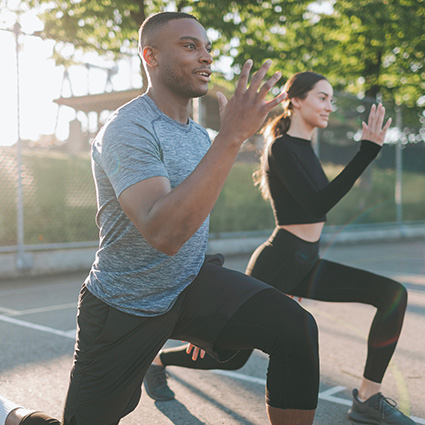 As an athlete himself, Dr. Mike knows what chiropractic can do for prevention, performance, and rehabilitation. That's why virtually all professional teams, colleges and universities, and even some high schools include chiropractic as part of their health care regimen.
Be at Your Athletic Best
There's no doubt that sports activities put a lot of wear and tear on an athlete's body. It doesn't matter if you're a professional or a weekend warrior, the stress can be enormous on the muscles, ligaments, and tendons of the body. Maintaining proper posture is another factor we monitor to ensure correct muscle function and prevent injury.
Being proactive and receiving
chiropractic care
before engaging in any strenuous activity allows the individual to operate more efficiently and be less plagued by injuries throughout the season. And maintaining and improving your peak level of physical health after the season is over with conservative chiropractic care just makes sense.
Benefits for All Types of Athletes
Dr. Mike provides care to athletes at all levels, but most commonly, gymnasts, football players, and other contact or quick movements sports. He also sees an uptick in spring when the golfers head back out to the tees and aggravate muscles they haven't used in months or conditions that have lain quietly all winter. He also works with high school kids and up as they head back to school.
Relating To Your Needs
Working with athletes of all ages is enjoyable for Dr. Mike because he can relate so well to what they're experiencing and their desire to get back out on the field or court. More often than not, while he's discussing care with the patient, they discover something they have in common.
Connecting that commonality with care is one reason so many athletes return to MW Chiropractic. They realize that the care they receive here is based on a genuine desire to help them heal and exceed expectations.
Get Back Into Action
Ready to get off the bench and back into action? MW Chiropractic could be the answer you've been seeking. Book your no-cost consultation online today. We can't wait to help you get the relief you deserve.
CONTACT US
---
Sports & Athletic Chiropractic Maplewood, North St Paul & White Bear Lake MN | (651) 779-8115