New Patients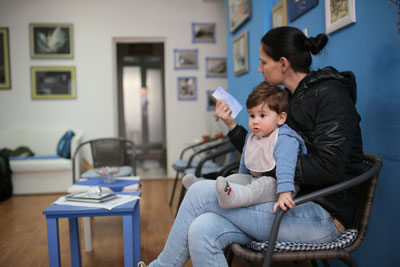 When you walk into Peterson Chiropractic Center, Lisa, our chiropractic assistant, is ready to greet you with a smile. We love getting to know our patients, though rest assured that we'll keep your visits efficient so that you can return to your busy day. Below, you can read more about what to expect on each visit with us.
Getting Started
Your first visit consists of filling out paperwork, having a consultation and evaluation and taking X-rays, if needed. It takes about 45 minutes in total. You'll watch a short video, then meet Dr. White to talk over what's brought you in. We'll discuss what you can expect and if your condition may be related to a problem with your nervous system called a subluxation.
A subluxation is a misalignment in the spine that can cause headaches, backpain and many types of health problems, conditions and pain depending on where in the spine it's located.
If X-rays aren't required, you'll receive your first chiropractic adjustment.
Your Second Visit
When you return, you'll get a report of findings from your evaluation and get Dr. White's care recommendations. The choice is up to you of how much care you'd like to have, and we support whatever decision you choose to make.
Regular Visits
You'll arrive, sign in and see Dr. White promptly. You'll receive your adjustment and be on your way.
Investing in Your Health
Some of our patients choose to continue chiropractic care long after they've gotten out of pain. This form of care is called wellness. On an ongoing basis, it can help you be as healthy as possible. It's up to you to decide how much chiropractic care you'd like, and we're happy to serve you.
We're in-network providers with major area plans such as Blue Cross, Health Partners®, PreferredOne® and Medicare. Call us today to book your time!
---
New Patient Center | (651) 779-8115